Snow White with the Red Hair Season 2 Review (Collab)
Warning: The following review may contain spoilers of the second season of Snow White with the Red Hair. If you wish not to know some plot details, or simply don't wish to find out what happens in the series, please exit the tab, and join me once you've watched the show. Or you know, you can continue to read, since you don't care about spoilers.
Anyways, with that said, thank you, and onto the review:


Okay, I'm still shocked that we're already finished with this season already. I mean, it feels like it's been only a few weeks since I started the series, but in reality, it's been a year already. Time goes by fast like that sometimes.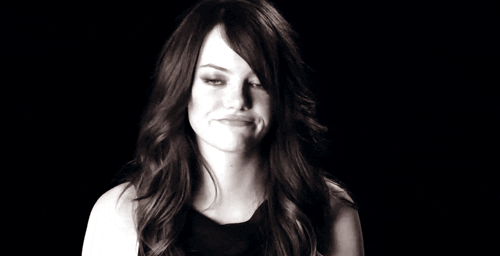 But now it's time to roll out the review gloves and bring back Luke for more squealing, gushing, and all of the things for the second cour of Snow White with the Red Hair. Luke, say hi!
You made that joke last time. It's old news. -_-
Well, what about to the people that are stumbling onto this blog for the first time? Besides, it's cute! This will be the last time we cover anything related to this show in review form, just in case you forgot that point.

Oh, right. You make a good point. Regardless, moving on!
I think everyone who read my review for the first season knows how much I like this series. Being a lover of fairytale retellings in general, this series managed to hook me in, line and sinker, and provide probably one of the best romances anime could ever bring.
Shirayuki x Zen will forever be OTP, and no one can tell me otherwise. Because that's how I roll.
There were some slight problems with Season 1, such as the repetition of how rare Shirayuki's hair was (because it's red in color), and how she got into danger, and the show kept on over-dramatizing it in the first half. Let's not forget the OST for this show and how it doesn't appeal to me. So with that in mind, me and Luke decided to see how this second season fared, since it seemed as if Shirayuki was going to face some actual danger this time.
Well, I have some good news, readers. While this season's contents for Snow White with the Red Hair were on the same level as Season 1, the story is slightly stronger, considering the fact that Shirayuki is actually in danger with her life at risk.


Yeah, I know. As I mentioned in my Winter season wrap-up, I was just as shocked as you probably were. Not to say the plot in Season 1 was that bad, but the arc that mainly dominates Season 2 is interesting and very exciting to follow. Also, Obi got more development, which had a great impact on me, seeing as he wasn't as good to me as Luke thought he was. We even see his own feelings for Shirayuki bloom, which was kind of sweet, even though he has no chance (rude). The same thing happens to Raj as well, which give him a lot of depth.
Sure, the OST still isn't the best (despite some pieces growing on me),and the animation tripped over its feet more times than it should have. But you know what? This anime just makes so excited and never fails to put me in a good mood.
Snow White with the Red Hair's second half proved to be such an improvement for me over the first 12 episodes. Not only did we get more insight into Shirayuki's relationships with the people around her, we also got one of the most intense situations that I've ever seen in a shojo series. Plus, it's really nice to see how far these characters have come from the first episode and how I still seem to ship three OTPs (Shirayuki x Zen, Shirayuki x Obi, and Obi x Zen; I have a problem).

Let's jump right into this season's premise:
Story
Business in Clarines is relaxing as usual, with no chaos or anything threatening to harm the OTP in sight. However, it isn't until Mihaya comes to the castle with a warning that things become dangerous: someone is out to kidnap Shirayuki, a young boy named Kazuki. The stress for Zen gets even worse when Izana tells Shirayuki of an upcoming ball in Tanbarun, in which she is forced to go to without Zen by her side (Izana, you're still making it really complicated to decide if I should like you or not. You either bore me, anger me, or fascinate me. DECIDE ALREADY!)
Upset that he won't be able to look after Shirayuki, especially with the threat of Kazuki, Zen decides to let Mitsuhide guard her while she is in Tanbarun. But Obi thinks that he will be a better fit, and a little duel against him and Zen causes the latter to change his mind. Shirayuki takes this opportunity to get off to a better start with Prince Raj, considering that the both of them did not start off on the best of terms.
After arriving in Tanbarun and actually getting more acquainted with Raj (who's actually not a bad guy and who is harboring a crush on our lead), trouble starts to crystallize on the sharp and choppy seas. While the ball is going on in Tanbarun, Shirayuki is kidnapped by Kazuki and his attendant, Itoya, and Obi is left helpless despite trying. But it turns out Kazuki is also in danger, as his former teammates of The Sea's Talons, a notorious human trafficking ring, take him alongside our red-haired protagonist for a little (make that long) trip along the sun. With them at sea, and the bleak warning of Umihebi, the leader of The Sea's Talons, that she won't escape, Shirayuki is left to panic that she won't be able to see Zen or her friends ever again.

Shirayuki, don't give up yet! Help is on the way! Zen eventually gets information from Mihaya when he sneaks out of the castle one day and accidentally runs into our said two "villains," which causes him to send a letter to Tanbarun and go there himself with his crew in tow. He agrees to work with Raj, and eventually the Lions of the Mountain, the group that Kazuki and Itoya are a part of (they're actually a good group, so no need to panic) join as well. It takes fighting by sea, land, and even Kiki volunteering herself to get captured by The Sea's Talons to give Shirayuki and Kazuki further intel on their situation, but Shirayuki gets rescued! She's safe from harm and back with the man she loves, for now at least.
After sending time at the base of the Lions of the Mountain, Shirayuki, Zen, Mitsuhide, Kiki, and Obi all head back to Clarines, but not before stopping at a nearby hotel where Obi reconnects with an old friend of his. Back in the royal kingdom, Izana seems to have finally accepted Zen with Shirayuki (or has he?), and interesting drama takes place when Mitsuhide
accidentally
inhales a plant's
fragrance
that makes him act different than usual. But one thing that Shirayuki must decide is how her future in her relationship with Zen will play out because, after all, Zen might be
considering
to marry her in the future.
Before I talk about the story in detail, Shirayuki x Zen is still as strong as ever. Their moments this season had me all aflutter, and there may have been squealing involved.
We are deeply hoping that you
consummate
your relationship ASAP because we can't take any more of your adorable cuteness together.
So aside from the romance being just as strong as ever this time around, the story itself is stronger. For one thing, we
definitely
have a more serious situation with the complicated kidnapping plot, thus proving that Shirayuki can get into actual danger for things other than her unnatural hair color. Having her face this actual dilemma rather than putting a pothole on the road for her and Zen to become an official couple was very exciting, and I definitely think it's one of the darkest things I've seen in shojo anime (Alice 19th was also kind of dark, but it's been years since I've read that, plus that's a manga series).
I also liked that the rest of the season after this arc was very calm, with not a lot of drama happening, but there were still episodes that still had enough plot-wise to move the story forward. Even if we don't get more material anime-wise, the ending is still really satisfying, and it definitely makes me curious to see what's going to happen next in the manga, which I'll read when it hits the US. Oh, and watch the OVA too.
I'm going to agree with Dazz on that one. A lot of shojo manga and anime suffer from overly trite drama that never quite hits the landing. The couple gets torn apart due to some conniving girl or their own inability to say things, they drift apart, reconcile, and the cycle repeats itself over and over again. When Shirayuki gets captured alongside Kazuki by The Sea's Talons, she may be torn apart from Zen, but the threat actually feels genuine. There's no eye rolls from the audience when other shojo characters say there's no way a relationship can be repaired. Here, you feel Shirayuki's fear as the boat floats further away from the coast and into rocky waters. Even though a rescue mission is being played from the outside, Shirayuki's worries still can be voiced: What if I lose the path that I've been trying to establish since I arrived in Clarines? What will I do then?
This scary and nail-biting arc also gives rise to some fantastic character development in the form of Raj, Tanbarun's first prince. He was a spoiled brat in the beginning of the show, only wanting Shirayuki as a concubine because of her red hair. Now, as we've seen since the end of the first half, he's actually taking the tidbit of advice Shirayuki gave him about taking his job seriously and doing just that, actually getting involved in princely duties and even giving Shirayuki a proper title to how much she means to the Tanbarun kingdom. He may even like her in a romantic way as well, although how that will play out is anyone's guess, especially since his younger siblings are messing around in their own ways, but more on them later.
Also, the romance continues to be as swoon-worthy as ever. Love has blossomed between Shirayuki and Zen, and every time that they're together makes me want to melt into a pile of goo. They're easily one of my favorite couples in anime and gradually develop over the course of the series, showing that not everything needs to develop fast and quick. I kinda thought they would be a little more romantic than they were, but, you know, everything in moderation (hugs and holding hands are still lovey-dovey in their own way, after all). But that neck nibble in the final episode holds so much sexual tension that I honestly just want to find out where they go. Ah, that neck nibble *sigh*.
Yes. THAT LOVELY NECK NIBBLE! Like I said above, Shirayuki x Zen is everything, and they need to have sex as soon as possible.
Yup, first time I've watched (or read) a couple that I've wanted to just get it on more than anything because they are literally everything good and holy. I'd like to post a GIF of the infamous nibble, but I want people to see it for themselves.
But then again, there is Tumblr. So for the curious, it'll be on there.
Let's move on to the characters:
Characters
This cat grin is all the rage, am I right?
Let's move on to a couple characters that got a little more development in the second season, along with some new ones, starting off with Zen's other guard, Kiki:
Though Kiki may not have a lot of growth as the series goes on, nor a ton of background development, I still do like her as a character. She's pretty snarky, often making some hilarious remarks on and off as the show goes on. I like how she is able to hold her own in a fight and is willing to go as far as to allow herself to get captured by the enemy in order to protect the friends she's loyal to. She's pretty empowering, and though I do think her development could have been a little more expanded on, she still is a great support to both of our leads, and hopefully her relationship with Mitsuhide also grows stronger too.
Like with our other collab reviews, Luke and I will be switching off when it comes to talking about characters, which means that he gets Raj now:
Well, good news is that Eugena's at least innocent XD. Rona could definitely have some grand schemes for the future, if it means finding potential lovers for people, basically becoming a matchmaker.
Rona is to the left, and Eugena is to the right. They are Raj's younger siblings and fraternal twins. Rona is a big supporter of Raj and Shirayuki's friendship/relationship, and will constantly drag Eugena to spy of them, and try extra hard to get them together, even if she can go so far as to sense that there could possibly be a thing between Shirayuki and Obi and shove her into his waiting arms (the funniest scene in the entire series).
But above all else, she just wants Shirayuki and Raj together and have a romantic relationship, because, after all:
Overall, Rona and Eugena are definitely highlights from the show's side characters. Though Eugena is just merely dragged along by his sister on her plans to get a romance blooming between the two trying to get a better start due to their rocky road, he still is pretty entertaining by himself, and he and Rona work so well together. Granted, that could have been expected, considering that they're twins, but I do like they each have different personality traits yet have a great bond.
Rona is incredibly entertaining whenever she is on screen, and I love the fact that she's moral support towards her brother. Though she may be a little too young to fully understand love, she has no qualms in trying to see exactly what her brother's relationship is with Shirayuki and how to improve on it, and the results are hilarious every single time, She is adorable, but her brother is too. Hopefully we'll be able to see more of them in the future.
Last but not least is Kazuki. Luke, you're up now!
This has a little story behind it. You see, me and Luke were watching this series, but we were behind due to school, so we didn't watch it week to week. However, I did check out the weekly episode streaming reviews as they were coming out on Anime News Network, and I found out about this little scene while in line for lunch.
Immediately, I felt super excited. Not only for amusing conversations, but also for mild manservice. And the next day found me looking at some GIF's and screenshots on Tumblr due to curiosity. But seeing it was a prize in itself.
Because looking at this:
Reminded me of this:
And my sanity officially went out the window.
*faints*
*comes to*
I think we should move on before you manage to faint, too, and we're both out on the floor dead. But again, despite some slips, more pretty animation was to be had.
Overall, I found this score to be more forgettable back when I first watched Season 1. Though the more orchestral composition towards the pieces was nice, I felt that they started to blend together and became similar, despite a few good pieces. As I watched Season 2 though, I did grow to more of the OST, but not enough to fully like it. There's some great pieces that pop up, and some that I've grown to as well. However, as a whole, I think it mainly just comes down to a taste issue/personal preference from what I like from scores, seeing as I'm more used to electronic elements nowadays.
I didn't give my full opinion on what I thought of the Japanese voice cast last review, but I can simply say that I really enjoyed most of them. I love how the two leads for both genders were the same in Yamada-kun and the 7 Witches, and how Ryota Osaka and Saori Hayami play drastically different characters here. And overall, I can tell the seiyuus are having fun recording for the show, and emotions are always greatly portrayed.
Also, I love how I got to hear Nana Mizuki's voice again in an anime, especially as a character where she didn't use a voice I'm used to, such as with her roles as Outer Moka from Rosairo + Vampire, Tsubomi from Heartcatch Precure, and Hinata from Naruto. It's not akin to her deeper register as Inner Moka and Alois (based off of the OVA episode) either; it's more of a nice mix between the two, and I really liked that. Margaret from Nanatsu no Taizai was also a change of pace for her, so hopefully I can hear more of her vocal range other than cutesy or seductive.
But the best part is that Snow White with the Red Hair did manage to get a Broadcast Dub. It did come a little late for Season 1, but it was just on the tail of this season premiering. Even better was that FUNimation actually took the time to go back and do Season 1 in between anime seasons, so bonus points for effort.
And I have to say that it was worth it, because from what I've seen of this dub, it definitely is one of my favorite English dubs from FUNimation, as well as one of my favorite English dubs of all time. You can tell how much effort was put into this dub in general, and everyone was extremely well-casted. I'm really excited for the chance to see more of it legally (the first season comes out in November) and just fangirl over it.
Seriously, God bless you Cris George!
New highlights from this show's Japanese cast are Inori Minase, Mikako Komatsu, Atsushi Miyauchi, Toru Okawa, Sachi Kokuryu, Shintaro Asanuma, Mitsuki Saiga, and Nana Mizuki.
Highlights so far from the English dub are EVERYONE (because the cast thus far has just been that good, as is the general dub)!
Score: 9/10
Positives:
Great story.
Shirayuki actually gets into serious danger.
Nice character growth.
Lovely animation most of the time.
Grew to some of the OST.
#OTP2015 is still #OTP2015, as well as adorable.
Pacing is fine.
Shirayuki still remains one of my favorite female lead characters in anything.
Negatives:
More concrete animation drops.
Score still lacks compared to others.
Rating
:
****1/2
Highly recommended/required watching